Olding
Critical design

Speculative design of a possible future for the town Kolding
7 weeks group project by Lisa Rogersdotter and Sara Brixen, 2020
Take a look into a possible future for Kolding

What
Critical design about a possible future for Kolding city center in the year 2031. The city center will be taken over by senior citizens, who will take up residence in the empty shop premises.

Map of the future city of Kolding and the city centre run by seniors
Why?
More and more stores are empty in many city centers, where at the same time there is a lack of strategies for how to tackle this. In addition, the world is moving towards new paradigms characterized by e.g. online shopping, and therefore the city center gets a new meaning and function. At the same time, the number of older people over the age of 75 is set to grow by 47% over the next 11 years.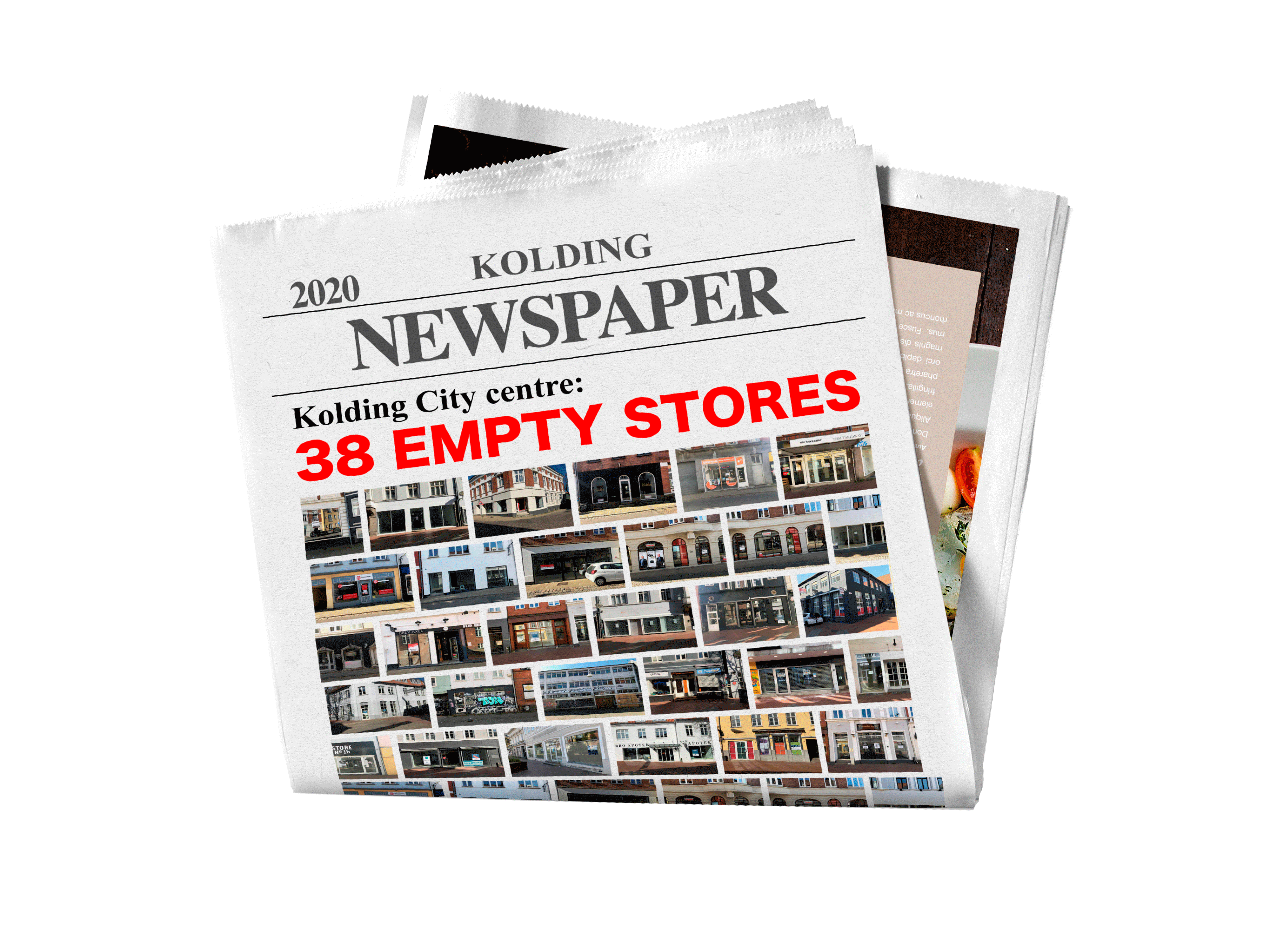 How

With a critical approach, we have put on the glasses of the future, and imagined a city center run by seniors for seniors.

We have designed solutions for a possible future, with railworks for the new city centre Olding inspired by the 70s.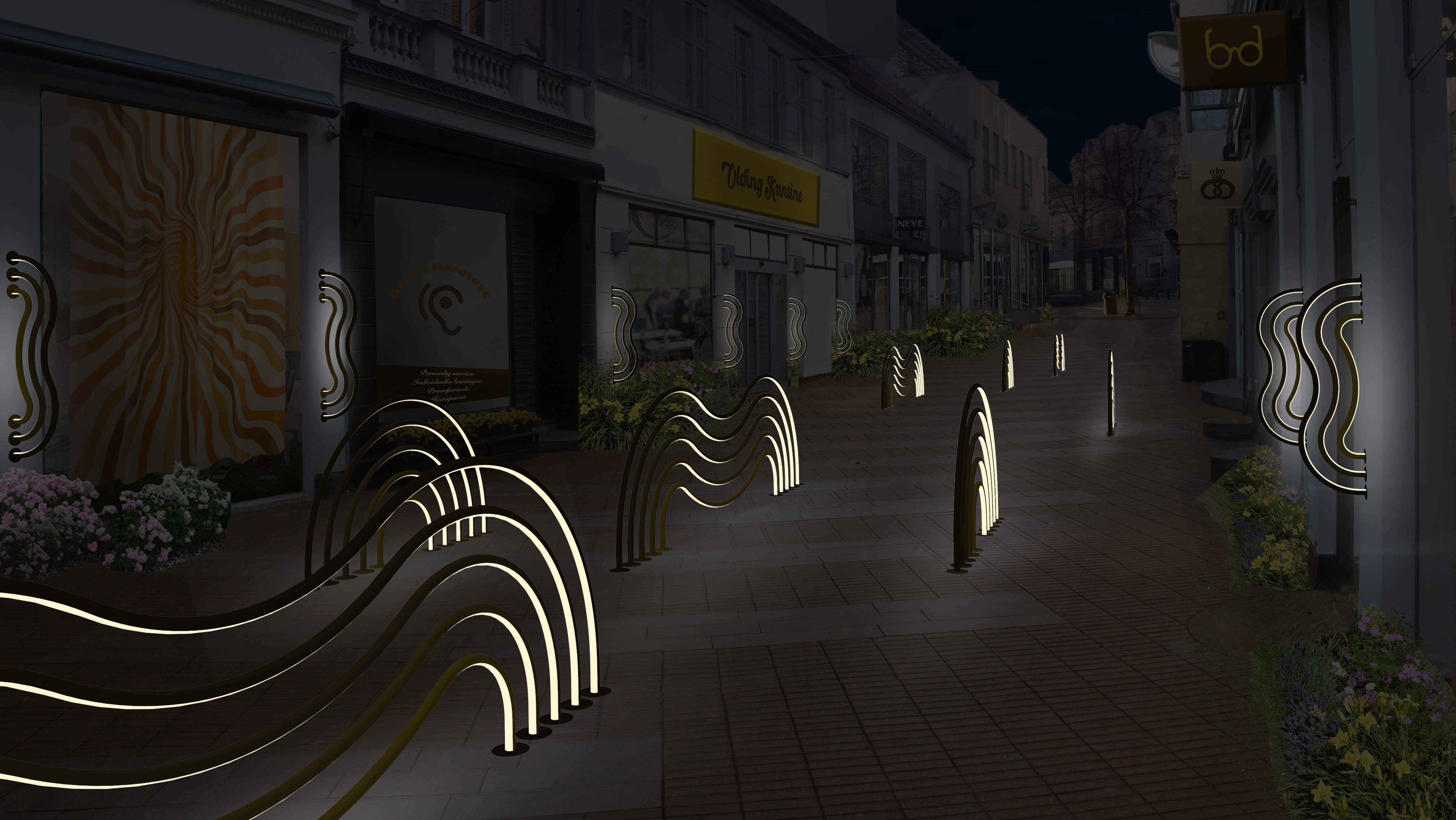 Visualization of a possible future for Kolding city center. Where the seniors have taken over and moved into the empty shops. We have designed railworks that light up at night creating an safe environment for elderly.