The Yellow project
Colour design, bachelor project 2018
Developed by the idea to bring the vibrant energy from yellow into a family of colours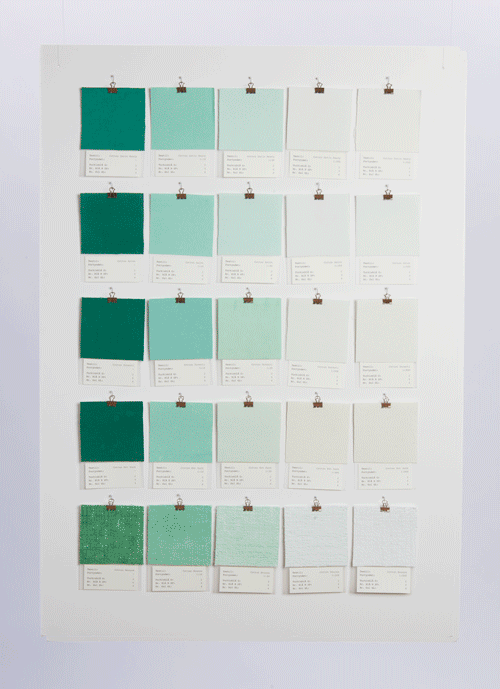 What
A colour study based on the colour yellow, through a colour palette of 25 colours, printed by hand on five selected fabrics intended for interior use. The colour palette was developed from an idea of designing a 'family of colours', with yellow as common denominator.
Why
Developed by the idea to bring the vibrant energy from yellow into a family of colours. The project are developed based on Ittens theory of colour contrast, and Chevruels principles of harmony and contrast.
Picture below: One example from the Colour registrations phase on the colour yellow, in watercolour.
How
By Regestrating natural phenomena, e.g. the transition from light to dark, one colour changing to another. On the picture on the right I have translated my observations into watercolour sketches, which have been a method of working and developing a colour palette, with each colour having a bit of yellow in it.


I mixed an printed colours by hand using remazol pigment. I developed a method to produce and categorise printed colours into a colour index.

Picture below: Textile production process, steaming after printing colour palette.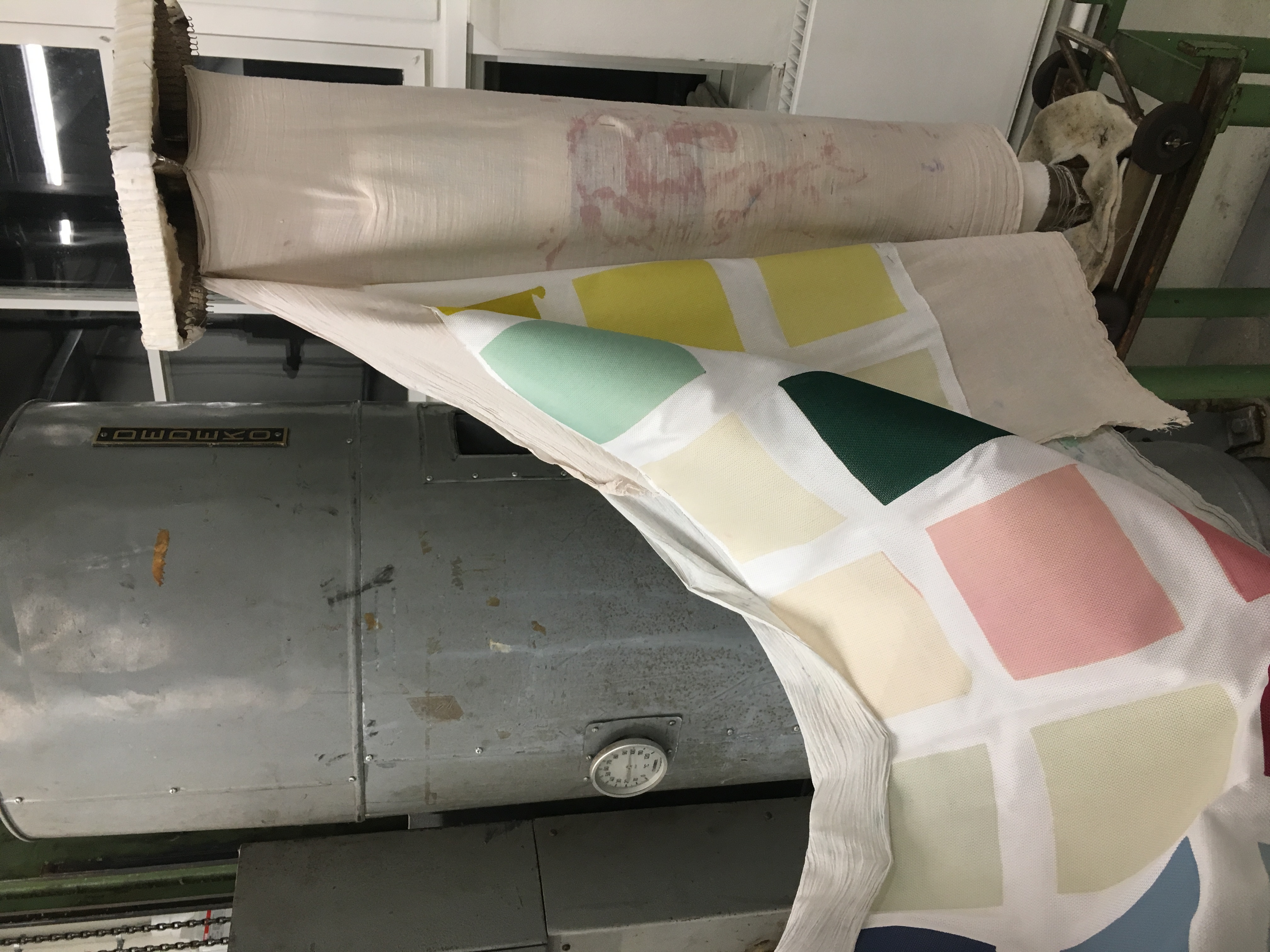 Picture below: Process of printing and categorising colours for colour index.
Picture below: Printing large samples from the colour palette.